Issue #008, April 24, 2015


hi folks,
I hope everyone is well. Spring is finally appearing in Nova Scotia and everyone is looking forward to some warmer weather. Looks like lots is happening around the province this summer and fall so I guess it is time to start making those vacation plans.
I hope everyone has a chance to enjoy some Nova Scotia hospitality soon!
---
First and foremost
Have you ordered your FREE copy of the 2015 Nova Scotia Doers and Dreamers Guide Book yet? I get one every year. Call 1-902-865-0000 and they will send one. Don't forget to ask for a travel map as well.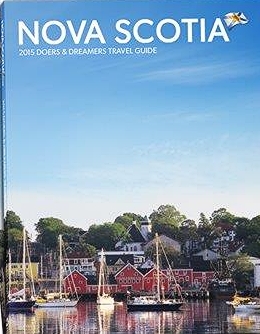 ---
Facebook
I finally got a facebook page up and running for Your Nova Scotia Holiday. Please pop in to 'like' my page and share it with your family and friends! I think it looks great and I hope you 'like' it!
---
Peggy's Cove
I recently made a trip to Peggy's Cove. A beautiful sunny day with lots of crashing waves. It was awesome but still quite chilly. I took a friend from Ontario who had never been. She loved it!

Did you know that the Sou'Wester Restaurant & Gift Shop located near the lighthouse is open year-round. The restaurant has excellent seafood (I had a lobster roll) and the gift shop is certainly one of the best that I have seen in Nova Scotia.

I started a Peggy's Cove album on my facebook page so have a look.

I would love to have an album on facebook just for pictures of folks taken with the lighthouse. Everyone does this at Peggy's Cove.

What do you think? Send any photos that you may have to my email. Include the first name of the people in the photo, where they are from and date the picture was taken.

I also updated my Peggy's Cove pages on my website. A great place to visit during a vacation.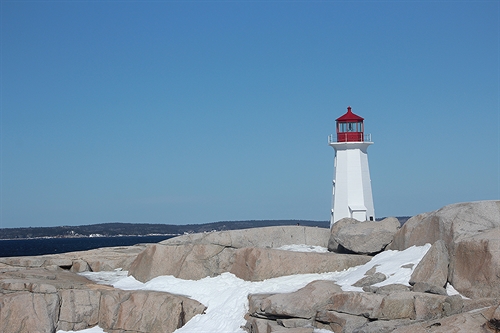 ---
Festivals
My pages for festivals in Halifax and in Cape Breton have been updated. Check it out to see what is happening during your visit.

I am adding new ones all the time. I'll highlight new ones in red!
---
Celtic Colours
I mentioned to you in my last newsletter that I had the good fortune of being able to attend the Celtic Colours International Festival in Cape Breton last October. It was fantastic! This is a highly recommended festival!

The fall colours were the backdrop and they were absolutely beautiful. I have a series of 6 pages for Celtic Colours on my website from my experiences at the festival. Have a look!

Celtic Colours 2015 is Oct 9-17. The artist lineup and concert schedule will be available June 22. Tickets go on sale July 6. It was recently announced that Loreena McKennitt will be performing at Celtic Colours on Oct 9.

I won't be able to make it to this year's festival so I'll need to rely on you to attend and send me a story or 2 for the website!! I'm counting on you!!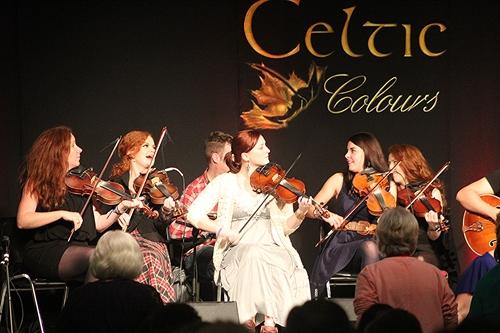 ---
TIP - Masstown Market
I have an extra special tip for you for your next trip to Nova Scotia. Have you heard of the Masstown Market located in Masstown, Nova Scotia? It is located just off of Highway #104 not far from Truro. I have seen it many times but only recently stopped.
This market is wonderful and is a great place to stop to stock up on the things that you'll need during your holiday.
They have everything from fresh vegetables and fruit to fresh bread, scones, biscuits and rolls to organic meats and fish.You can get freshly ground coffee and even have a bite to eat right there.
I have posted some pictures on our facebook page Make sure you try their seafood pie.....fantastic!! Almost forgot - they also have a gift shop with lots of interesting things that I have not seen before. I loved this place and can't wait to visit again!
---
Did you or someone you know spend some vacation time in Nova Scotia recently? I'd love to hear about it.
You can submit your vacation story right on my website. It is very easy! You can add pictures too.
Your story will get its very own page on my site!
Check out Your Nova Scotia Holiday to see where you can add a story or send me an email at yournovascotia@gmail.com
That's it for now. Best to everyone,
Ann Marie
---
Stay connected with us!
Your Nova Scotia Holiday
I also want to let you know that I have over 2000 pictures of Nova Scotia on my pinterest pages.
Check it out & be sure to follow me!