Nova Scotia Travel
Tips & Information
This website will give you the best Nova Scotia Travel information to help you plan your best vacation ever!! I have always said that planning and researching for a vacation is almost just as much fun as the vacation itself.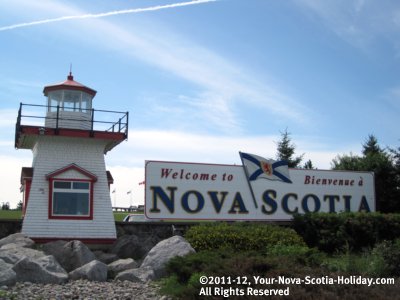 I want your planning to be fun and I want to help as much as I can. This picture is what will greet you as you arrive in Nova Scotia in Amherst.
Yip....I can see you smiling already!!
Checking out the best places to visit, where to stay, the best restaurants, exciting festivals.......however, there is one problem with all of this when planning a trip to Nova Scotia!!
There is simply so much to do and see that it can get difficult to decide what to do and see......I'll try to help!
* 7600 km (4750 mi) of seacoast
* 125 salt & freshwater beaches
* 15 species of whales for whale watching in the Bay of Fundy
* Over 600 festivals and events each year
* 160 historic lighthouses

And, no matter where you are in Nova Scotia, you are never more than 67 km (42 mi) from the ocean! This last bit of information is great for me.............I live to be near the ocean!!
I am hoping that these introduction pages to Nova Scotia travel will help to get you started on planning your trip. If I don't mention something that is important to you please don't hesitate to send me your question through my Contact page.

Where is Nova Scotia?
The best way to see exactly where Nova Scotia is located is to check out a few maps. I have inserted one below just so you can see where NS is on Canada's Eastern coast. Click on the + or - signs to zoom in or out.

We are one of Canada's three Maritime provinces and we are also the most populous. The name 'Nova Scotia' is actually Latin for 'New Scotland'. This makes sense since about 30% of our population identifies themselves as of Scottish ancestry.
Beautiful Halifax is the province's capital.
How to get to Nova Scotia really depends on your mode of transport.  Check out my 'getting here' page to see your options. 

Tourism Regions
Nova Scotia has 7 tourism regions.  My advice to you is to become familar with how the province is organized and where the main attractions are located.  This will help you to decide where you want to visit.
One of the Nova Scotia Travel tips that I give people is to be realistic with how much time you have and what you want to visit.  Rushing to see everything is not really a vacation so please take the time to look at everything on Your-Nova-Scotia-Holiday.com.
I'll try to help as best I can.
Ok.  Let's get back to the tourism regions. Beside each region name I have put in italics the scenic travelway that you will find it that region. 
Halifax Metro - Halifax-Dartmouth
South Shore - Lighthouse Route
Yarmouth & Acadian Shores - Lighthouse Route & Evangeline Trail
Bay of Fundy & Annapolis Valley - Evangeline & Glooscap Trails, Digby Neck & Islands Scenic Drive & the Kejimkujik Scenic Drive
Northumberland Shore - Sunrise Trail
Cape Breton Island - Cabot, Ceilidh, Fleur-de-Lis & Marconi Trails & The Bras d'Or Lakes Scenic Drive
Eastern Shore - Marine Drive
This image gives a good view of how it is organized.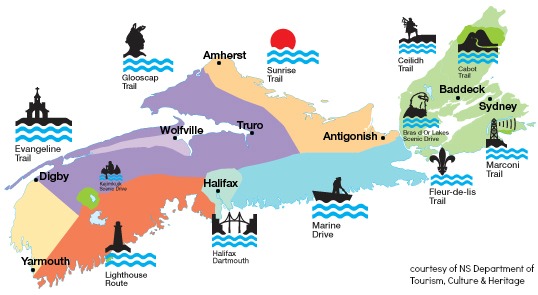 There is alot to see and do in all of these regions as you'll see by exploring this website.
Spending the day at Martinique Beach on the Marine Drive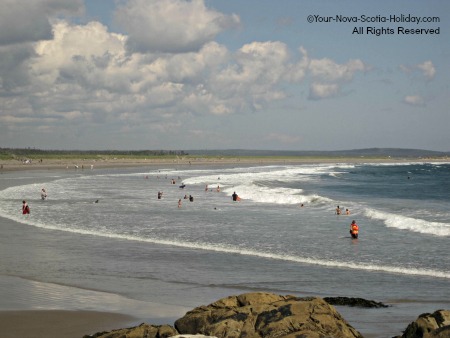 Touring the Cabot Trail in Cape Breton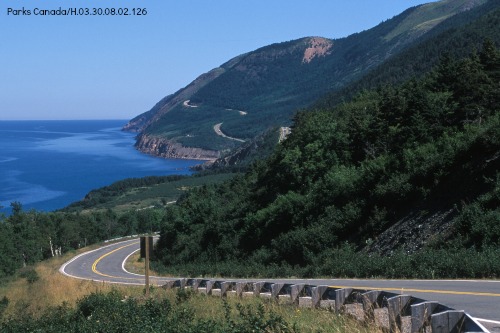 Kayaking on the Bay of Fundy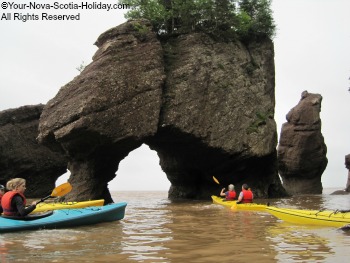 Enjoying the sunset on the Bras d'Or Lakes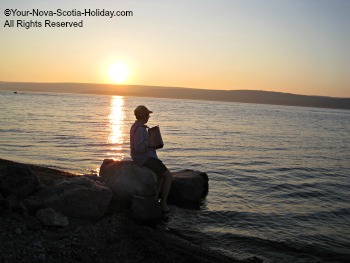 I invite you to take your time and explore my website.  There is alot here and pages are being added all the time.  Subscribe to my blog to get all of the latest updates.
Be sure to check out my page on the Visitor Information Centres in the province.  These centres are great and are invaluable to every visitor.  Knowing what to expect regarding Nova Scotia weather might also be a good idea.  I wouldn`t want anyone to be caught off-guard!
In the meantime browse around and begin to think about what your Nova Scotia travel might look like!  Have fun!!

---
Return from Nova Scotia Travel to Your Nova Scotia Holiday

---
---