Issue #009, June 13, 2015


hi folks,
---
I hope everyone is well. Summer is finally upon us and we are all counting down the days and weeks left until our vacation arrives! Well, I know I am!

I will be spending some time along the Bay of Fundy this year. I am finally getting to Brier Island for some whale watching and Cape Split for some hiking.

What are your plans? Feel free to write a note on my facebook page and share it!

I hope everyone has a chance to enjoy some Nova Scotia salt air this summer!
---
First and foremost
Have you ordered your FREE copy of the 2015 Nova Scotia Doers and Dreamers Guide Book yet? I get one every year. Call 1-800-865-0000 and they will send one. Don't forget to ask for a travel map as well.

You can also download FREE copies. Just go to the Nova Scotia Department of Tourism website at NovaScotia.com.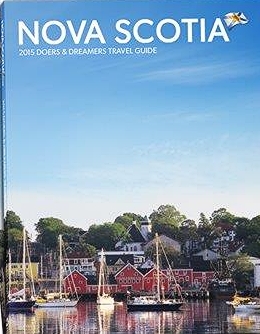 ---
Facebook
I finally got a facebook page up and running for Your Nova Scotia Holiday. Please pop in to 'like' my page and share it with your family and friends! I think it looks great and I hope you 'like' it!
---
A new Trail for Nova Scotia
Great news! There is a new trail in Nova Scotia! That's right! It's called the Good Cheer Trail! Have you ever heard of the Order of Good Cheer? The Order of Good Cheer was founded in 1606 by Samuel de Champlain.

Some folks say it was the first social club in North America. Champlain created it to foster good cheer in his newly founded colony in Nova Scotia? They ate, drank, sang, and danced!

Well, the Good Cheer Trail is built on the same idea. The trail is spread out across the province with over 38 locations featuring wineries, craft breweries, brew pubs, distilleries and historic sites.

There is even a passport that you can have stamped as you visit each location. Get you passport at any Visitor Information Centre or download a digital copy at Good Cheer Trail.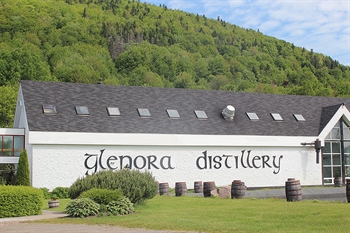 The Glenora Distillery is on the Good Cheer Trail
---
Annapolis Royal's Historic Gardens
These historic gardens recently received international accolades when they were included in England's 'The Gardener's Garden'. This publication includes the finest gardens from around the world.

Only six Canadian gardens were selected for inclusion by a panel of international experts.

Congratulations!

Stop in to visit when you are in Annapolis Royal this summer and send me a story of your visit (with pictures too, please)
---
Natalie MacMaster
Have you seen Natalie MacMaster perform? I have several times and loved it every time. Last summer I saw her perform for the first time with her husband, Donnell Leahy. A couple of their kids even performed with them. It was awesome!

Natalie and Donnel have finally recorded a CD together called "ONE" It is getting great reviews so if you like toe-tapping fiddle music, this one might do it!

If you haven't seen Natalie in concert check out her schedule. You will not be disappointed.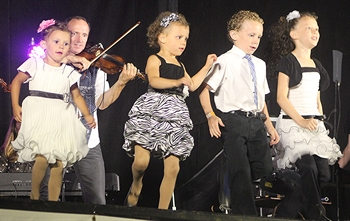 Natalie's kids having a great time!
---
Day Tours from Halifax
I know of several people who have visited Halifax in the past and wanted to do some guided day trips out of the city.

If this is something that you might like check out the Visitor Information Centre on the Halifax Harbourfront. They always have 1 day or multi-day tours listed and you can decide from there! Tours include Peggy's Cove, the Annapolis Valley and Lunenburg.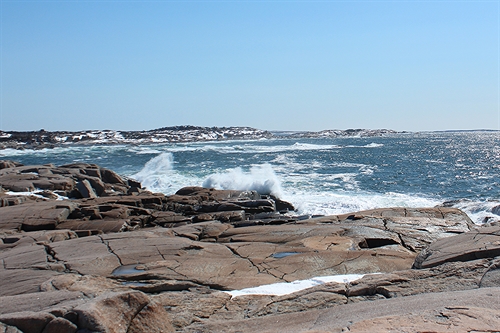 A trip to the coast is always a great idea!
---
eDining in Nova Scotia
Have you heard of Nova Scotia eDining? This website is a great resource to find restaurants in Nova Scotia. I try to write reviews when I try a restaurant.

The more reviews there are the better resource eDining will be for everyone. Check it out!
---
Ceilidhs in Cape Breton
One of the most common questions that I get about vacationing in Nova Scotia is where I can see a ceilidh?

Well, you could literally ceilidh almost every night of the week in Cape Breton! I am serious! Check out my Cape Breton Festivals & Events page and see for yourself!

This island is dancing and fiddling all the time. Look at my listing and decide where you want to go to experience a Cape Breton party.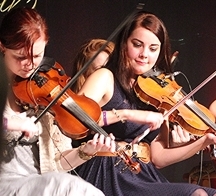 Fiddles make a ceilidh happen!!
Most of the weekly ceilidhs and square dances are along the Ceilidh Trail but there are others as well including a nightly ceilidh in July and August at St. Michael's Community Hall in Baddeck.
---
Hiking
Many of you probably know by now that I love to hike. Especially coastal hiking! This year I have made Cape Split along the Bay of Fundy my ultimate destination!

I have tried several times and it never worked. I am determined this summer! If you love hiking check out my hiking pages and try one. You'll love it!

Hiking by the ocean is unbeatable!
The Cape Breton Highlands National Park has a wide variety of hikes. Stop by the entrance at Cheticamp or Ingonish and ask for their map of the park where they are all listed.
There is something for everyone. Long, short, flat, hilly, coastal, inland......lots of choices! I have descriptions of several hikes on my webpage so have a look there too!
---
Whale watching
The whalewatching page on my website is one of the most popular. Wonderful to see that people love whales.

My plan this summer is to go to Brier Island for some whale watching and hiking. I have never seen a humpback whale so I am hoping that this is the summer.

There are several whale watching excursions along the Bay of Fundy and Cape Breton so have a look at my page. I would love to have some whale watching stories for Your Nova Scotia Holiday so send me your story!
---
Trip Advisor & Halifax
Trip Advisor says that Halifax is one of Canada's top destinations. Well, I didn't need Trip Advisor to tell me this!! LOL!

Seriously, Trip Advisor is a great tool when planning a trip. I use it all the time and try to write reviews when I can.

Use this Trip Advisor link to make your accommodations booking and help me pay my expenses. I would really appreciate it!! Cheers!!
---
Did you or someone you know spend some vacation time in Nova Scotia recently? I'd love to hear about it.
You can submit your vacation story right on my website. It is very easy! You can add pictures too.
Your story will get its very own page on my site!
Check out Your Nova Scotia Holiday to see where you can add a story or send me an email at yournovascotia@gmail.com
That's it for now. Best to everyone,
Ann Marie
---
Stay connected with us!
Your Nova Scotia Holiday
I also want to let you know that I have over 2000 pictures of Nova Scotia on my pinterest pages.
Check it out & be sure to follow me!