Cape Breton Festivals 2023
Cape Breton Festivals are something that everyone needs to experience during their time on the island.  From community salmon dinners, to weekly ceilidhs, to traditional codfish dinners and the world renowned Celtic Colours International Music Festival......there is something for everyone.
I listed below the events that go on all-year round on the island.  I just can't keep up with all of the summer events.  So, I have also included some sites you can visit to get the most up-to-date information about events and festivals on the island.
Please don't forget to come back to Your-Nova-Scotia-Holiday.com to hear all about my adventures in Cape Breton.  Subscribe to my e-zine, Nova Scotia Travel Tips, to get all of the latest information!
Events ALL YEAR-ROUND
Family Square Dance (Year-round)
West Mabou, West Mabou Hall, Ceilidh Trail
Every Saturday from 9:00pm - 1:00am
Sunday Ceilidh - Celtic Music Interpretive Centre
Judique, Ceilidh Trail
Every Sunday from 2:00pm - 5:00pm 
Brook Village Adult Square Dances (Jul - Sep)
Every Monday 9:30pm - 1:00am
Brook Village Hall, Brook Village, Ceilidh Trail
Route 252
Lunchtime Ceilidh - Celtic Music Interpretive Centre
Judique, Ceilidh Trail
Tues to Sat - 12:00pm - 3:00pm 
Ceilidhs with Karen & Joey Beaton (Jul - Aug)
Every Tuesday 7:30 - 9pm
Mabou Community Hall, Mabou, Ceilidh Trail
Gaelic College Wednesday Night Ceilidhs
St. Ann's, Cabot Trail
7:30-9pm
Glencoe Mills Family Square Dances (Jul - Aug)
Every Thursday from 9pm - midnight
Glencoe Mills Hall, Ceilidh Trail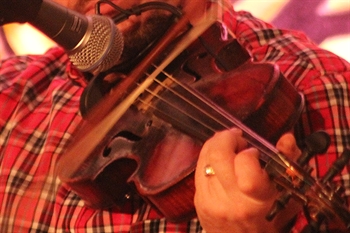 Event Listings
Mike Little at Music Cape Breton maintains a year-round listing of music events in Cape Breton.  I strongly suggest you check his listing to find out what is going on when you are in the area!!
The Cape Breton Island tourism website maintains a great listing of events throughout the island.  You can search by region, community, event type and month.
The Nova Scotia tourism site also has a list of all of Nova Scotia.  A great resource!
---
---
Please share this page with your friends.