Cape Breton Festivals 2019
Cape Breton Festivals are something that everyone needs to experience during their time on the island.  From community salmon dinners, to weekly ceilidhs, to traditional codfish dinners and the world renowned Celtic Colours International Music Festival......there is something for everyone.
I'll try to keep this page as up-to-date as I can.  Subscribe to my e-zine, Nova Scotia Travel Tips, to get all of the latest information!
Drop me a note on my contact page if you want me to add something!

**Events ALL YEAR-ROUND**
Family Square Dance
West Mabou, West Mabou Hall, Ceilidh Trail
Every Saturday from 9:00pm - 1:00am
Sunday Ceilidh - Celtic Music Interpretive Centre
Judique, Ceilidh Trail
Every Sunday from 2:00pm - 5:00pm 
Brook Village Adult Square Dances
Every Monday 9:30pm - 1:00am
Brook Village Hall, Brook Village, Ceilidh Trail
Route 252
Ceilidhs with Karen & Joey Beaton
Every Tuesday 7:30 - 9pm
Mabou Community Hall, Mabou, Ceilidh Trail
Gaelic College
St. Ann's, Cabot Trail
Wednesday night Ceilidhs 7:30pm
Glencoe Mills Family Square Dances
Every Thursday from 10pm - 1am
Glencoe Mills Hall, Ceilidh Trail
**All through the summer**
These dates are for 2018.  Many festival dates are still be finalized.  I'll update this page as soon as dates are confirmed.
Daily Ceilidhs - Glenora Inn & Distillery
1-3pm; 8-10pm
Glenville, Ceilidh Trail
Men of the Deeps
Cape Breton Miners Museum, Glace Bay
Jul 3, 10, 17; Aug 14 21, 28; Sep 4
Showtime 8pm (recommended to purchase tickets in advance)

Baddeck Gathering Ceilidhs
Baddeck, Cabot Trail
Everyday in July & Aug from 7:30pm - 9:30pm
Gaelic College Wednesday Night Ceilidhs
St. Ann's, Cabot Trail
7:30-9pm
Blas Math Lunchtime Ceilidhs
Gaelic College, Cabot Trail
St Ann's Bay
12:15-1pm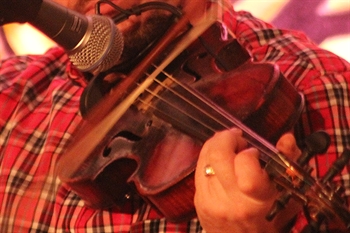 Saturday Ceilidh
St. John's Parish Hall, Ingonish, Cabot Trail
8:15pm
Gaelic Concert Series
Christmas Island Fire Hall, Bras d'or Lakes Scenic Drive
JULY 17, 24, 31 & AUGUST 7, 14
8pm; $15
Summer Ceilidh Series
The Bridge Museum, Mabou, Ceilidh Trail
Wednesday 7pm
Weekly Three Fiddler Concert Ceilidh Dance
The Normaway Inn, Margaree, Cabot Trail
Wednesday 8pm
Lunch Ceilidhs
Celtic Music Interpretive Centre, Judique, Ceilidh Trail
Every Monday through to Saturday, 11:30am-3:00pm
Songs on Sunday, Rita's Tea Room
Big Pond
Sunday 1pm
**July**
Kitchen Fest
Shows all over Cape Breton
Jun 29 - Jul 7
Glendale Ceilidh Days
Glendale, Highway 105 TransCanada
Jul 6-8
NE Margaree Firefighter's Fun Days
NE Margaree, Cabot Trail
Jul 6-8
Murphy's Pond Music fest
Port Hood Wharf, Ceilidh Trail
July 14
Cape Breton Classical Concert
North Highlands Culture Centre
29243 Cabot Trail, Cape North
July 15;  2:00PM; $25 call 902-383-2579

Mabou Ceilidh Festival
Mabou, Ceilidh Trail
Jul 19-23
Inverness Gathering
Inverness, Ceilidh Trail
Jul 23-29
Belle Cote Days
Belle Cote, Cabot Trail
Jul 25-29
Annual Broad Cove Scottish Concert
St. Margaret of Scotland Parish Grounds
Broad Cove, Ceilidh Trail
July 29  3:00pm-9pm

Chestico Days Summer Festival
Port Hood, Ceilidh Trail
Jul 29-Aug 5
**August**

Fete nationale des Acadiens
Louisbourg Crab Festival
Louisbourg, Fleur-de-Lis Trail
Aug 3-4
Highland Village Day, Iona
Bras d'or Lakes Scenic Drive
Aug 4
Chestico Days Summer Festival
Port Hood, Ceilidh Trail
Jul 29-Aug 5
Margaree Highland Games
Margaree, Cabot Trail
Aug 10-12
Festival De L'Escaouette
Cheticamp, Cabot Trail, Aug 2-5
Judique On the Floor Days
Judique, Ceilidh Trail, August 8-12
Ceilidh on the Wharf Mabou 
Ceilidh Trail, Aug 12
Kintyre Farm Scottish Concert
Judique, Ceilidh Trail, Aug 12
Fete nationale des Acadiens
Cheticamp, Cabot Trail, Aug 15
Festival of Cape Breton Fiddling
Gaelic College, St. Ann's, Cabot Trail
Aug 18-19
3rd Annual Isle Madame Bluegrass & Old Time Country Music Festival
Janvrin Island, Isle Madame, Aug 17-19
28TH ANNUAL FÉIS AN EILEIN
AUGUST 21-25, 2018
Christmas Island

**September**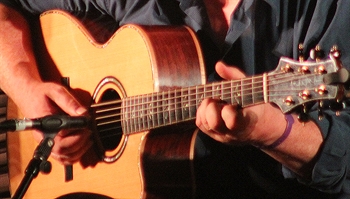 Acoustic Roots Festival
Two Rivers Wildlife Park, Huntington
Aug 31 - Sep 2
Glencoe Day
Glencoe Mills, Ceilidh Trail
Sep 3
St. Peter's Pirate Days
St. Peter's, Bras d'Or Lake Scenic Route
Sep 13-16
Hike the Highlands
Ingonish, Cheticamp, Northern Cape Breton, Cabot Trail
Sep 14-23
Fete de Saint-Louis
Fortress of Louisbourg
Sep 15
**October**
---
Mike Little at Music Cape Breton maintains a year-round listing of music events in Cape Breton.  I strongly suggest you check his listing as well to find out what is going on when you are in the area!!
---
---
---
---