Visitor Information Centres
in Nova Scotia
Nova Scotia visitors will find Visitor Information Centres scattered throughout the province. These centres are a great resource for the traveller.  Some of these are run by the provincial government while others are run by the local community.
Either way, they are a great source of information. The folks are friendly and will help you out with all of your questions.
Just look for the familiar "?".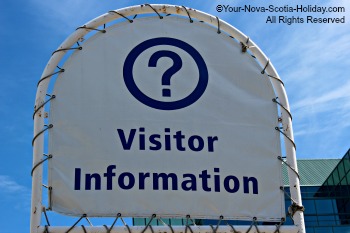 Provincial Visitor Information Centres open year-round:
Halifax Stanfield International Airport,Tel: 902-873-1223

Halifax Waterfront, Sackville Landing, 1655 Lower Water St. Tel: 902-424-4248
Amherst at the Nova Scotia/New Brunswick border. Tel: 902-667-8429
---
Seasonal Visitor Information Centres:
Yarmouth - 228 Main St., Tel: 902-742-5033 (Jun-Oct)
Port Hastings - 96 Highway 4, upon entrance to Cape Breton Island, Tel: 902-625-4201 (May-Dec) - my introductory page to Cape Breton lists many of the community information centres

Peggy's Cove- 109 Peggy's Point Road, Tel: 902-823-2253 (May-Oct)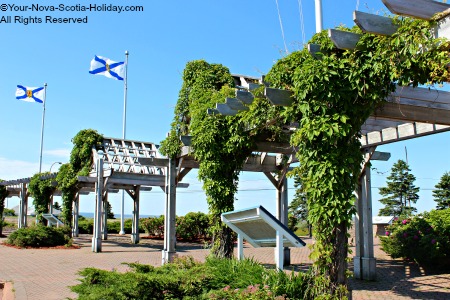 ---
The Nova Scotia Tourism department has many resources for the traveller.  Their Doers and Dreamers Vacation guide book is one of the best that I have seen.  And they will send it to you for FREE! 
They'll also you send a map of the province and many other brochures about events and attractions. They'll even help you to find a place to stay.  The numbers are:
1-800-565-0000 within North America
425-5781 in Greater Halifax (the capital of Nova Scotia)
(902) 425-5781 outside North America
00800-1565-0000 toll-free from the United Kingdom
---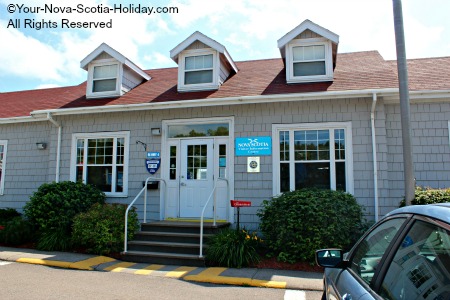 Return from Visitor Information to Nova Scotia Travel Tips
Return from Visitor Information to Your Nova Scotia Holiday