Celtic Colours Festival

'United in Music'
Cape Breton Chorale
The 40 beautiful voices that comprise the Cape Breton Chorale have got to be one of the most angelic musical performances to ever grace the stage of Celtic Colours. They sang many Cape Breton tunes with great pride and love.  Including our unofficial anthem, We Rise Again! They were absolutely fabulous!


The Cape Breton Chorale
I spoke with one gentleman after their performance and he was totally 'in awe' of what he had just heard.  The pride that I felt as a Cape Bretoner was all-consuming!  If you ever get the opportunity to hear the chorale please do attend! You will not be disappointed!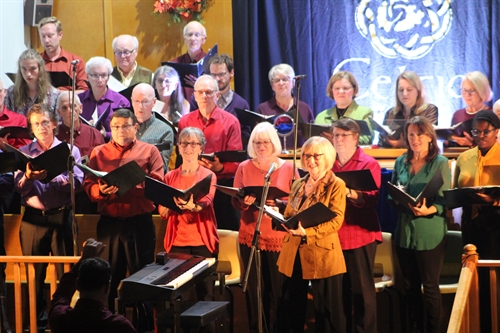 The Cape Breton Chorale
Calvin Vollrath
The soulful fiddle playing of Calvin Vollrath was as smooth as smooth can be.  He made it look so easy!  He was certainly having a good time and delighted the audience with the mastery of his instrument. 
A North American fiddle champion and a composer of hundreds of tunes, Cape Breton was honored with this fiddler's presence.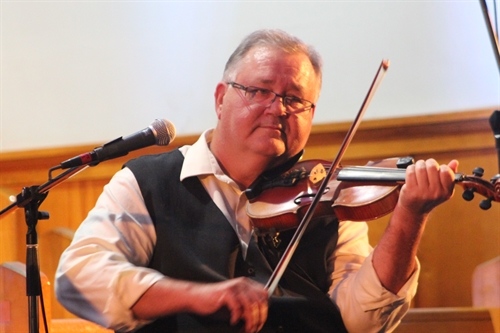 Calvin Vollrath
Brenda Stubbert
Brenda Stubbert is one of Cape Breton's most-loved fiddlers and is a composer of her own.  Her good humor and wit while on stage is wonderful to watch.  She can certainly make her fiddle dance.  You could tell that she was thrilled to be on stage.  You could also easily see that she was quite happy to be playing with Calvin Vollrath.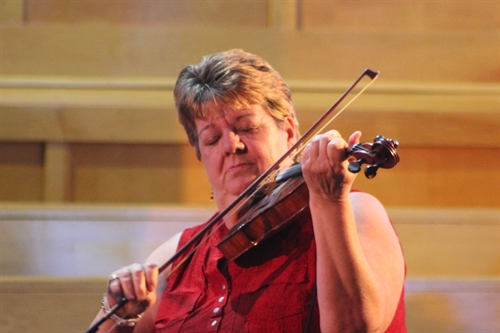 Brenda Stubbert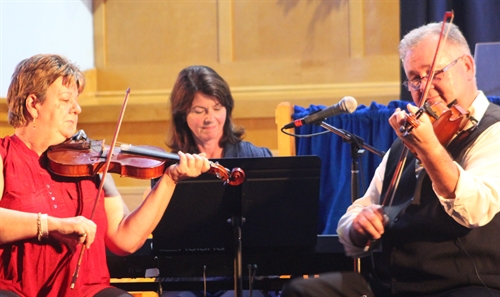 Kolten MacDonell from Glencoe also joined in on the fiddle.  Kolten has been playing with Brenda and was a great addition to the fiddle finale!!
Of course, we also had to have a Cape Breton dancer.  Brenda's daughter, Tracey, couldn't help herself and jumped onstage to join in on the fun.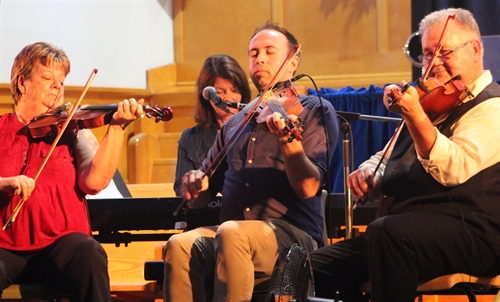 Kolten, Brenda & Calvin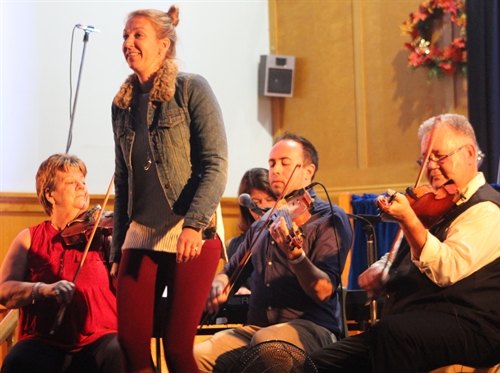 Tracey, our dancer!
---
---
Have you attended Celtic Colours?
Do you have a great story about it? Please share it with us!
---
---
---
Please share this page with your friends.