Nova Scotia Hotels
for your BEST vacation ever!
Nova Scotia hotels cater to everyone's needs and desires when they are on vacation.  
You can spend the night in a cozy bed and breakfast with full breakfast the next morning, relax in a 5-star hotel overlooking Halifax Harbour or stay in a tourist home that dates to 1886.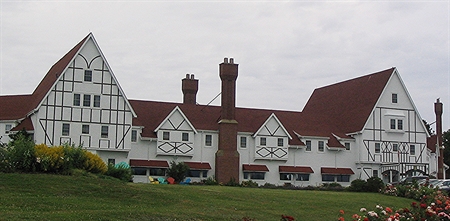 Keltic Lodge located on the Cabot Trail
The options are endless! My recommendation would be to look at what is available, decide what you want and compare prices.
I have partnered with Trip Advisor to help you out with finding your perfect Nova Scotia hotel for your vacation. They do a very good job of sorting the different types of places to stay and the criteria that we should look at when booking a place to stay. 
The best part of Trip Advisor is that the ratings are done by you!  The visitor and the customer.  The ratings range from:
5 - excellent
4 - very good
3 - average
2 - poor
1 - terrible
I have gone on their site several times and rated the places that I have stayed.  I encourage you to do the same.
They also put accommodations in different categories:
hotels
B&B/Inns
Specialty Lodging
Vacation Rentals
And they allow you to search according to hotel style such as:
best value
budget
business
family-friendly
luxury
romantic
and several more.
Best Overall Nova Scotia Hotels
The best overall hotels in Nova Scotia include the Antigonish Evergreen Inn, Comfort Hotel Bayer's Lake, Hampton Inn by Hilton Sydney, Homewood Suites by Hilton Halifax-Dartmouth and the Prince George Hotel.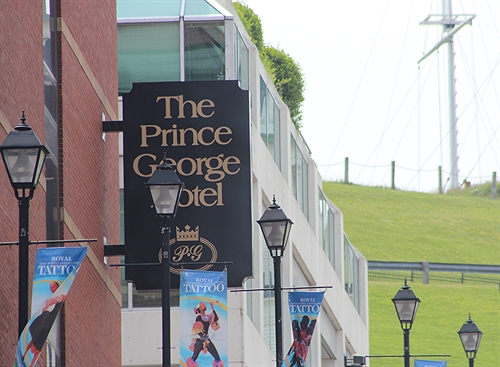 The Prince George Hotel in Halifax
Best Budget Nova Scotia Hotels
If you are like me you always try to stay within a budget while on vacation.  Luckily for us, Trip Advisor has a list of the best budget hotels in Nova Scotia.  This list includes:  Comfort Hotel Bayer's Lake, Hampton Inn by Hilton Halifax-Dartmouth, Hampton Inn by Hilton Halifax Downtown, Best Western Plus Bridgewater, and the Willow Bend Motel in Truro.
Vacation Rentals
Vacation Rentals are becoming very popular.  

You can get a small cottage overlooking the ocean or an upscale condo along the waterfront in Halifax.  

The sky is the limit!


Nova Scotia Cabin
Best Overall B&Bs/Inns
I don't know of anyone who doesn't like to stay in an unique place with unique surroundings and, of course, great food!

Sometimes, this is all we want from vacation.

Nova Scotia has it's fair share of great B&Bs and Inns.  They will be in small towns, overlooking the ocean or in downtown Halifax.  

Quaint B&B in the Annapolis Valley
I am going to give you the names of the top overall B&Bs and Inns in Nova Scotia.
But remember that you can search on different criteria and come up with ones that will suit your needs.
Best overall:  The Stella Rose B&B in Wolfville, A Seafaring Maiden Bed & Breakfast in Annapolis Royal, Pheonix Hollow in Windsor, Baddeck Heritage House B&B in Baddeck and Alicion B&B in Lunenburg.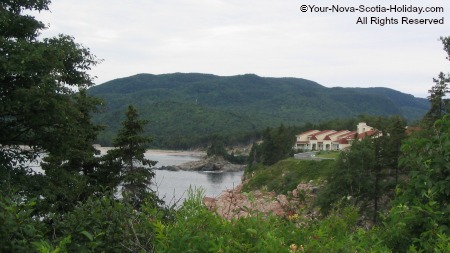 Nova Scotia hotel near the ocean cliffs
Specific areas in Nova Scotia
You'll find information about accommodations in a particular area of Nova Scotia right here:

Halifax Metro:  Halifax
Cape Breton Island:
Cabot Trail - Baddeck, Ingonish, Cheticamp
Ceilidh Trail - Mabou, Port Hood, Inverness
Fleur-de-Lis & Marconi Trails - Louisbourg
The Bras d'Or Lakes Scenic Drive - Baddeck

South Shore - Lighthouse Route:  Peggy's Cove, Mahone Bay, Lunenburg
Bay of Fundy & Annapolis Valley: Wolfvile, Digby, Annapolis Royal, Brier Island
Northumberland Shore - Sunrise Trail: Amherst, Pictou, Pugwash, New Glasgow, Antigonish
---
---
---
Please share this page with your friends.