Nova Scotia is waiting for you

...tips for planning your vacation...
Are you ready for a Nova Scotia vacation filled with breathtaking scenery, the crashing waves of the Atlantic Ocean and some of the friendliest folks you'll meet anywhere?
Yes!  Ok, let's make beautiful Nova Scotia your next vacation destination. And I'm here to help you make it the best vacation ever!

My top things to see & do in Nova Scotia
Louisbourg Lighthouse hiking trail
Whale watching
How does whale watching along the Bay of Fundy or in northern Cape Breton sound?
This is an adventure to be had while vacationing in Nova Scotia.  Seeing these magnificent creatures up close is an experience you don't want to miss. 
You have several options including the unique beauty of Brier Island on the Bay of Fundy and Pleasant Bay which is located along the Cabot Trail in northern Cape Breton.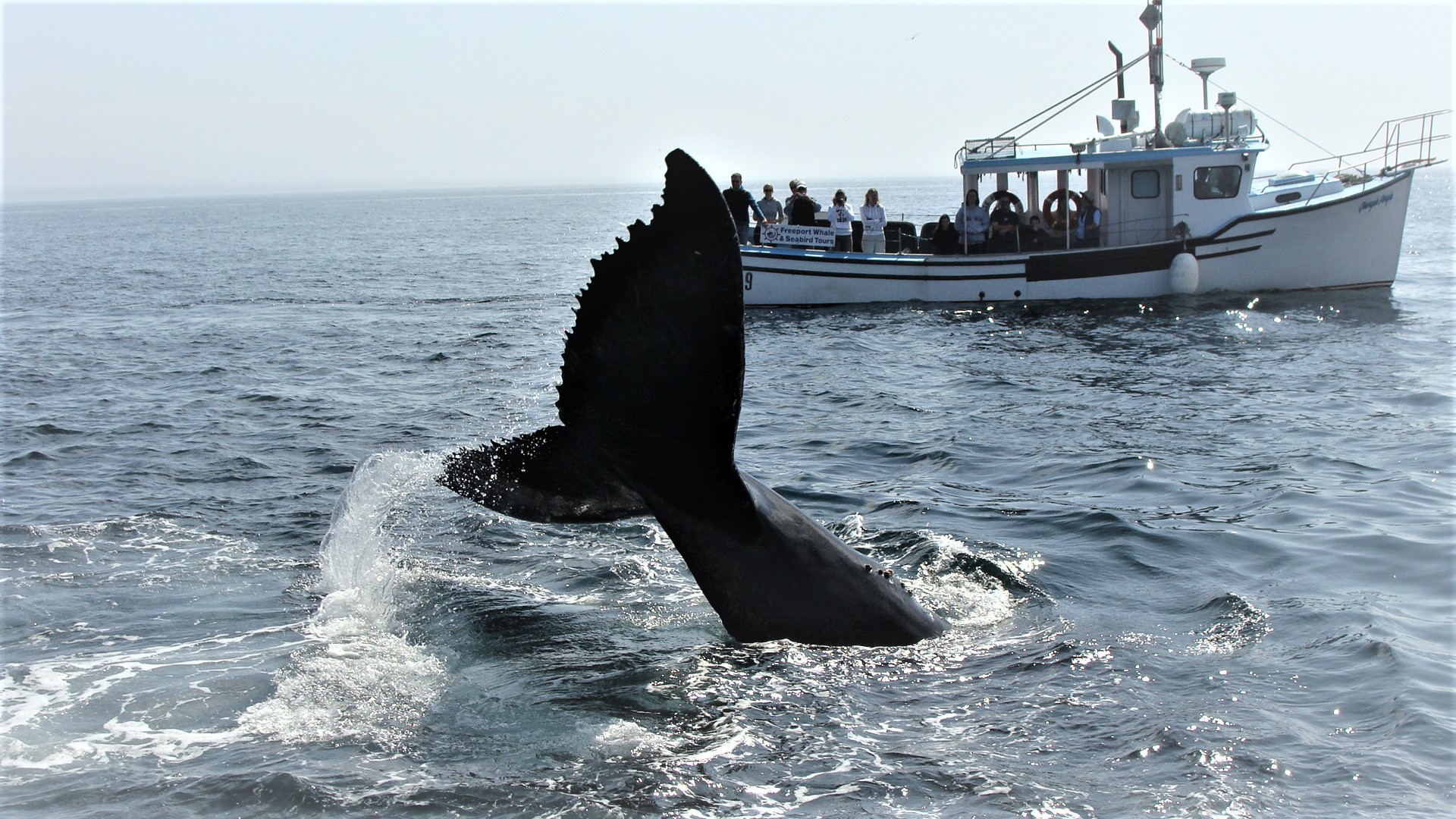 Whale watching near Brier Island on the Bay of Fundy
Cabot Trail
How about driving the Cabot Trail on Cape Breton Island?
The Cabot Trail is one of the most beautiful drives in the world.  Exceptional coastal scenery dotted with hiking trails, beaches, waterfalls, campgrounds and small fishing villages.
It is a golden gem that will make your Nova Scotia vacation the best ever.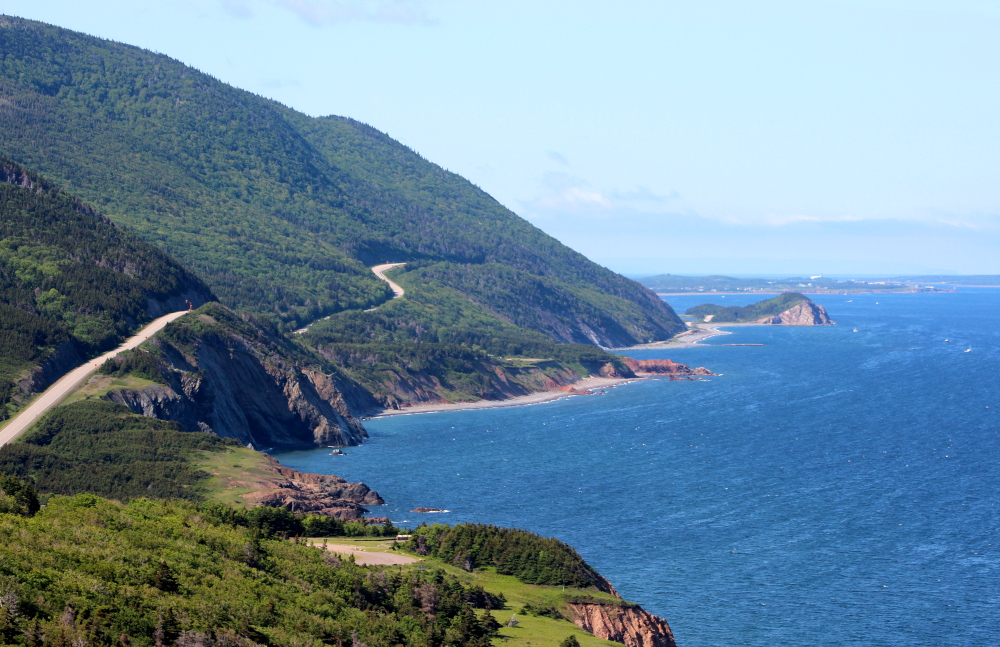 The Cabot Trail
Halifax, capital of Nova Scotia
Have you been to Halifax, the capital of Nova Scotia?  A small city with a big heart!  In fact, Halifax has been ranked as one of the friendliest cities in the world by Condé Nast Traveler.
What do you know about Halifax and its connection to the Titanic? When the Titanic sank in 1912, Halifax was the closest major seaport and became the base for the recovery operations. The Maritime Museum of the Atlantic has a great collection that tells the story.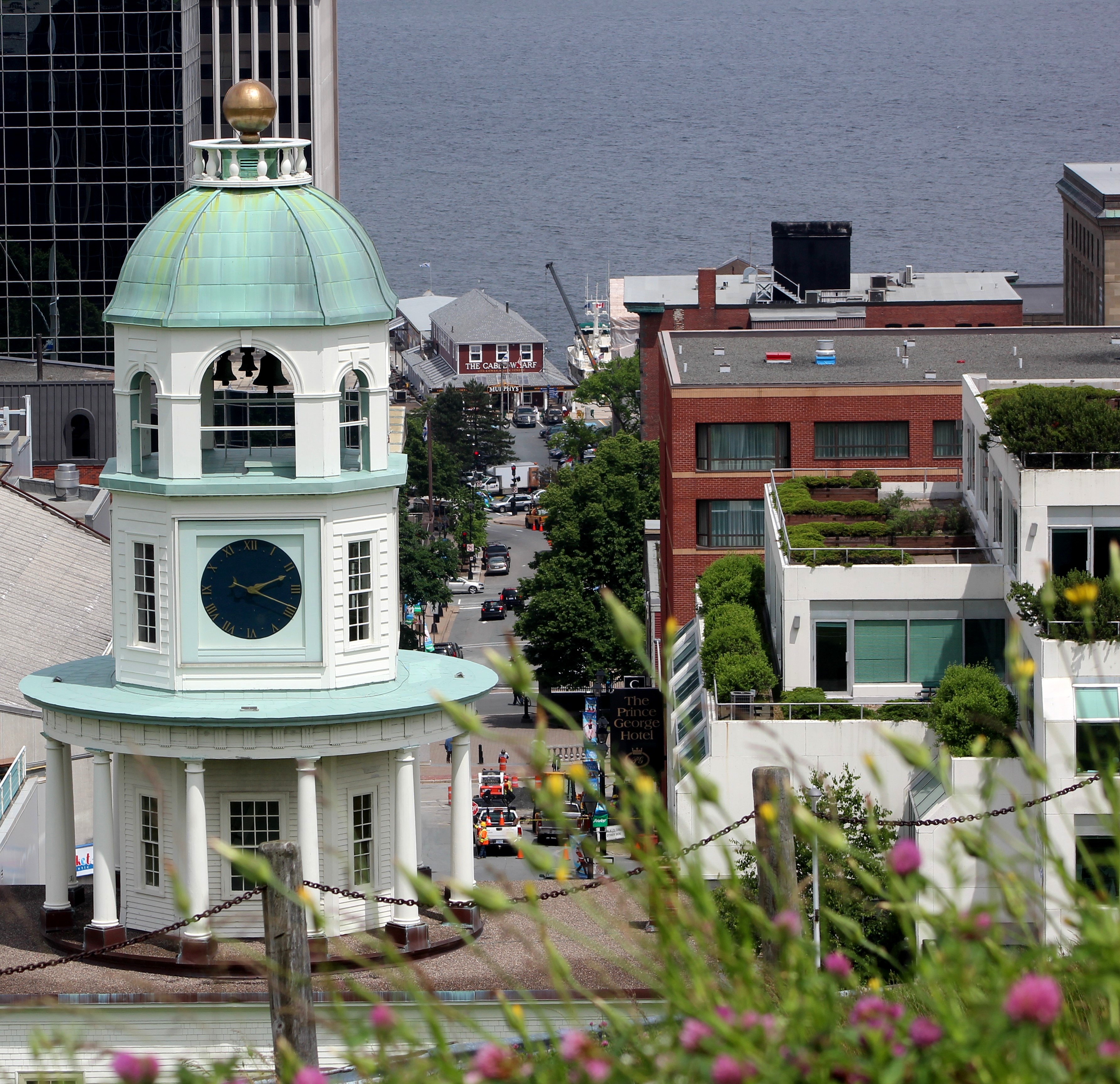 Halifax Town Clock looking toward the waterfront
Bay of Fundy
Do you know what makes the Bay of Fundy one of North America's 7 Wonders of Nature? It is a natural wonder because it has the highest tidal range in the world. The bay's highest tides can reach 16 metres or 56 feet.  While the lowest tides can strand fishing boats in the bay's mudflats unable to move until the tides move back in.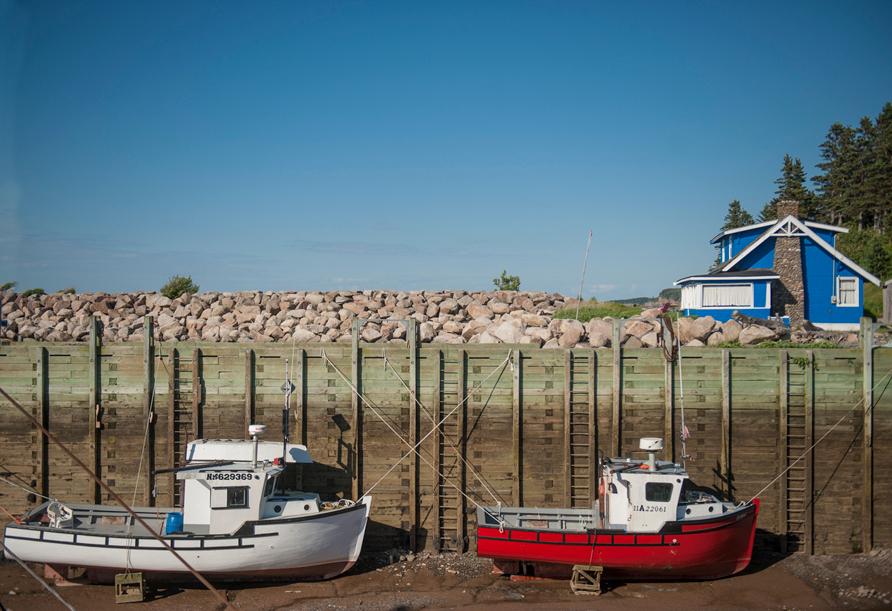 Bay of Fundy - Harbourville at low tide
Bay of Fundy - Harbourville at high tide
Do you want your BEST vacation ever in Nova Scotia?  Contact me about my Itinerary Planning Service.  I'll help you design your DREAM vacation!!
Where to stay
Nova Scotia offers a wide range of places to stay throughout the provinces.  From 5-star hotels to mid-range motels to country inns to campgrounds.  There is something for everyone.  I hope my accommodations page will help you to find something perfect for your visit.
Where to eat
Like accommodations, there is a wide choice of restaurants in Nova Scotia that will fit every budget.  I love seafood and I am pleased to report that Nova Scotia has some of the best.   Would you prefer a steak, pasta, french cuisine, a cheeseburger or a pizza?  You can find all choices here. 
My 'where to eat' page offers several resources where you can find the best restaurants no matter where you are in the province.
The beauty of Nova Scotia will bring you to your knees and you won't want to leave.  I promise!!

Happy vacation planning!

Ann Marie
Please share this page with your friends.