What you need to know about
Nova Scotia Weather
The weather and temperature in Nova Scotia can vary greatly. When I make a day trip I don't leave without a sweater and a rain jacket. This is especially important if you are on the coast.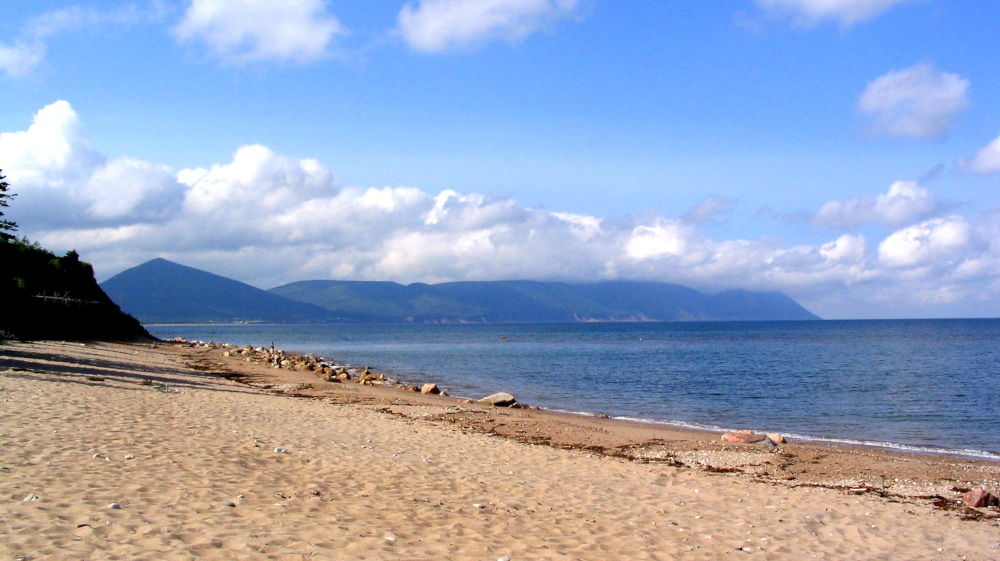 A gorgeous beach on Aspy Bay in Northern Cape Breton
I was in Halifax during the fall a couple of years ago for a conference. It was quite chilly! However, colleagues of mine made a side trip to Peggy's Cove which is a short distance and the weather was sunny and beautiful.
The average annual temperatures are:
* Spring: 1°C to 17°C (34°F to 63°F)
* Summer: 14°C to 28°C (57°F to 82°F)
* Fall: 5°C to 20°C (41°F to 68°F)
* Winter: -20°C to 5°C (-4°F to 41°F)

On another trip I was going to hike the Skyline Trail in the Cape Breton Highlands National Park.  When we left the cottage to get started it was foggy and rainy.  It was like that for most of the hike. 
But once we reached the headland overlooking the ocean the sky opened up and the sun came through.  It was unbelievable!!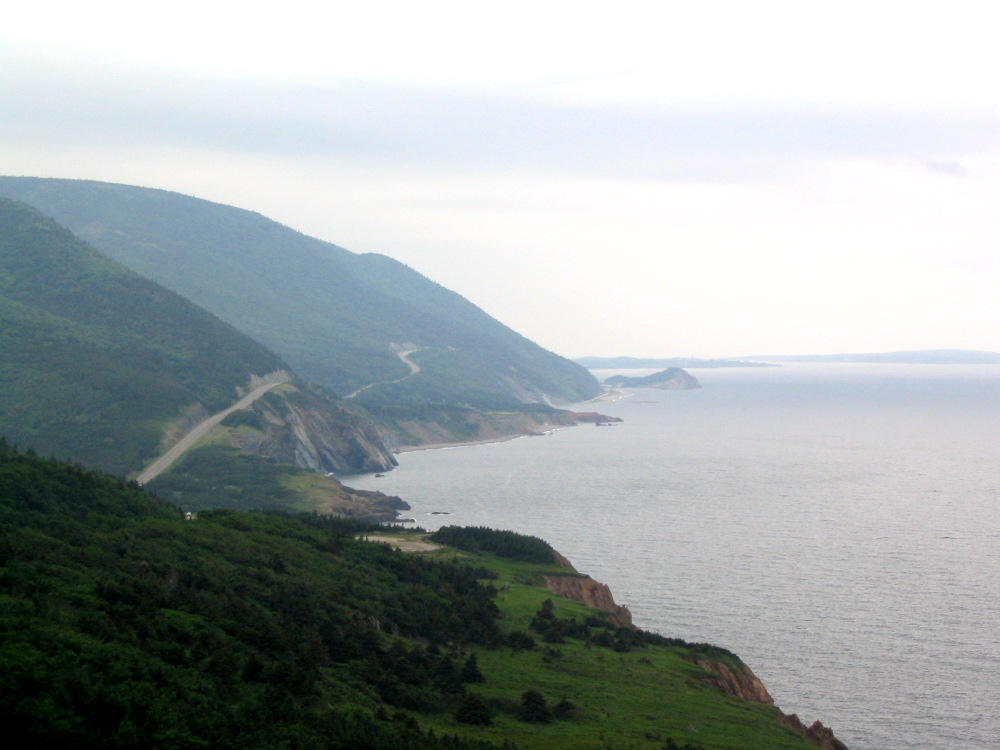 The Cabot Trail is still beautiful on an overcast day
I spent about a week in Halifax last summer.  The forecast called for rain everyday.  But I didn't let it stop me.  Yes, we had some fog BUT no rain.  It was great for taking pictures on the waterfront.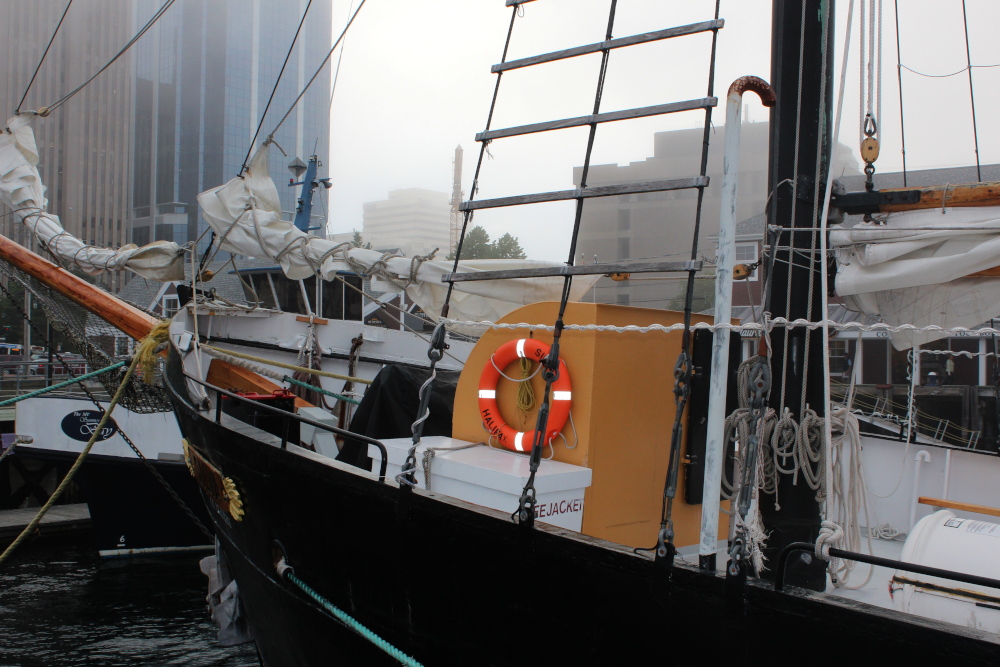 Never let the weather stop you from doing anything!
---
---
---
Please share this page with your friends.