Fortress of Louisbourg
...discover living history...
The year is 1744 and the Fortress of Louisbourg is controlled by the French. It is their much needed gateway to the New World and all of the riches that are there!!
Cape Breton is also controlled by the French and is known as Ile Royale at this time.  Mainland Nova Scotia is in the hands of the British.
The French have been here since 1713.

I remember the first time that I visited the Fortress of Louisbourg. Apparently, I was wearing a red top. Amateur historians familiar with this time period will realize that red was the color of the British soldier's uniform!
I didn't know it but I was in trouble! You see, as you make your way to the Dauphin Gate (which is the entrance to the fortress) a guard will stop you and demand that you state your name and the reason for your visit.
My family was quite surprised when the guards suddenly stopped me and started to question me about the reason for my visit.
We realized quickly that it was because of my red top which they identified as the enemy!


It was good fun and a great memory of my visit to the fortress. By the way, they eventually let me through.
The Fortress of Louisbourg is North America's largest 18th Century Re-construction. This is quite something when you realize that only about 25% of the original fortress has been re-constructed. There are over 50 buildings spread over 12 acres so there is a lot to see.
Inside this little seaport you will find costumed animators living life as it was in 1744. You'll see soldiers, fishermen, servants, tradespeople, town officials and the Mi'kmaq going about their daily business.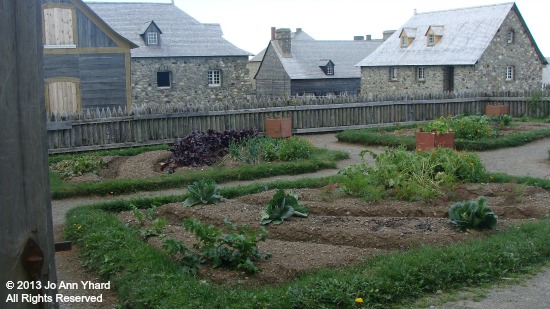 Roam the cobblestone streets and visit the King's bakery to buy a soldier's daily ration of bread. Listen for the cannons firing and check out the King's Bastion Barracks.
But it's 1744 and the first seige by the British is just around the corner.  The town-folk just don't know it!!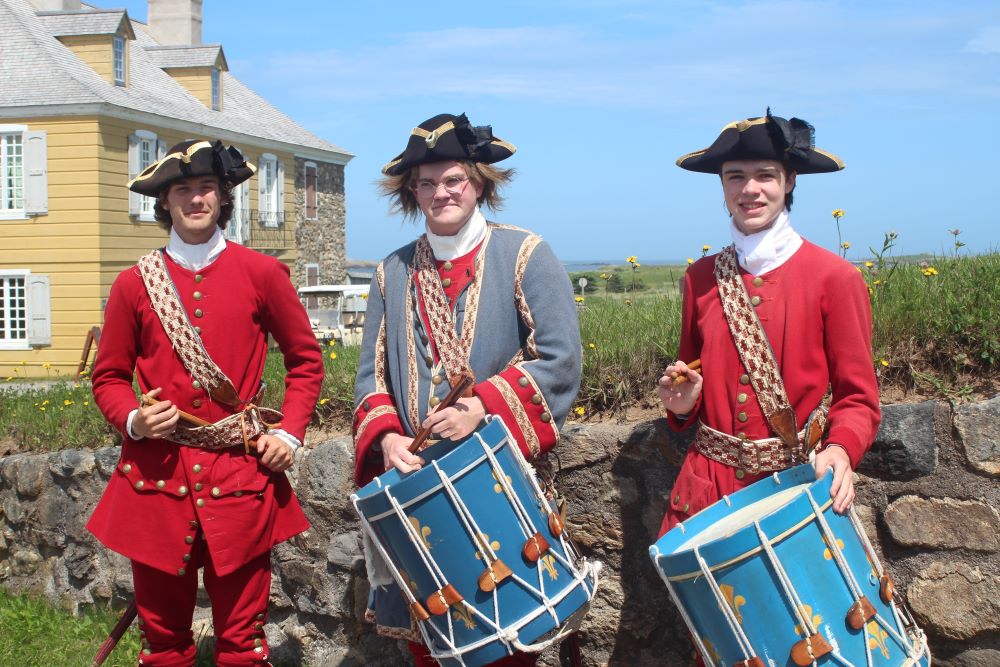 Visitor Information
Location:  The Fortress of Louisbourg is located in the community of Louisbourg on the eastern coast of Cape Breton Island in Nova Scotia.  The GPS coordinates.  45.913900, -59.980633.  Check out my special location page for the fortress.
Museum Hours:
3rd week May-mid Oct - 7 days/week 930am-5pm
late Oct-early May - Mon to Frid 930am-4pm
Admittance Fee:  There is an admittance fee to enter the fortress.  Admission for youth 17 and under is free.
Services:  Wheelchair accessible, picnic areas, visitor information, food services, electrical vehicle charging stations, tour guides, gift shop.
When you enter the Visitor Information Centre and you buy your ticket don't forget to get a map of the fortress.
Remember there are over 50 buildings spread over 12 acres so you will find a map very useful in touring the grounds.

Authentic 18th Century Dining
Something that you will find very interesting and special at the fortress are the period restaurants. The food and beverages served are based on 18th century recipes.

You can have full meal or a light lunch as they would have done in 1744 at the Hôtel de la Marine, L'Ēpée Royale and the Grandchamps Inn. And, don't forget the King's Bakery.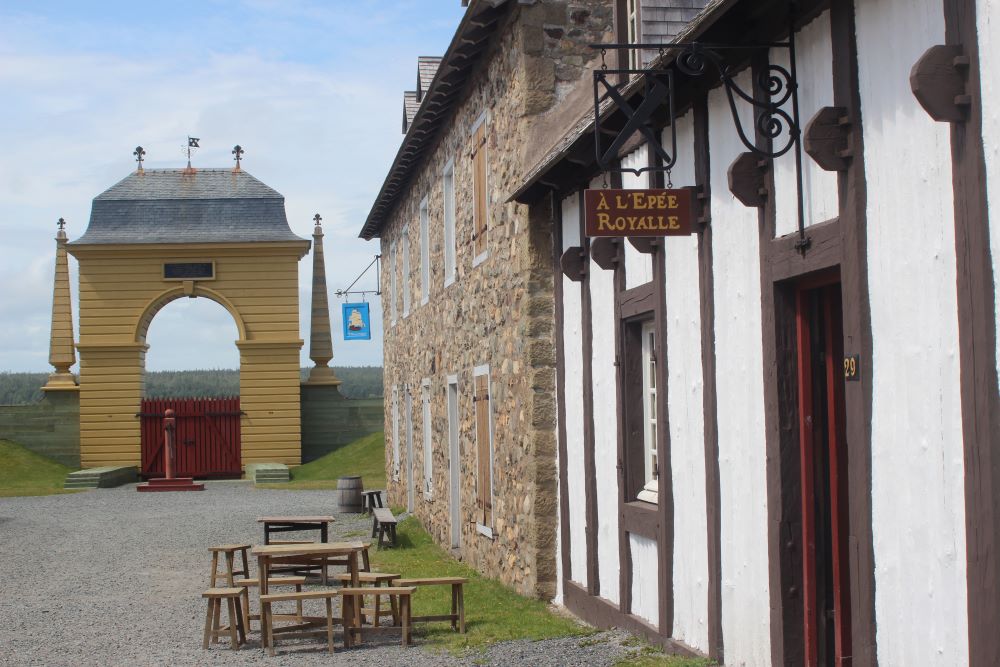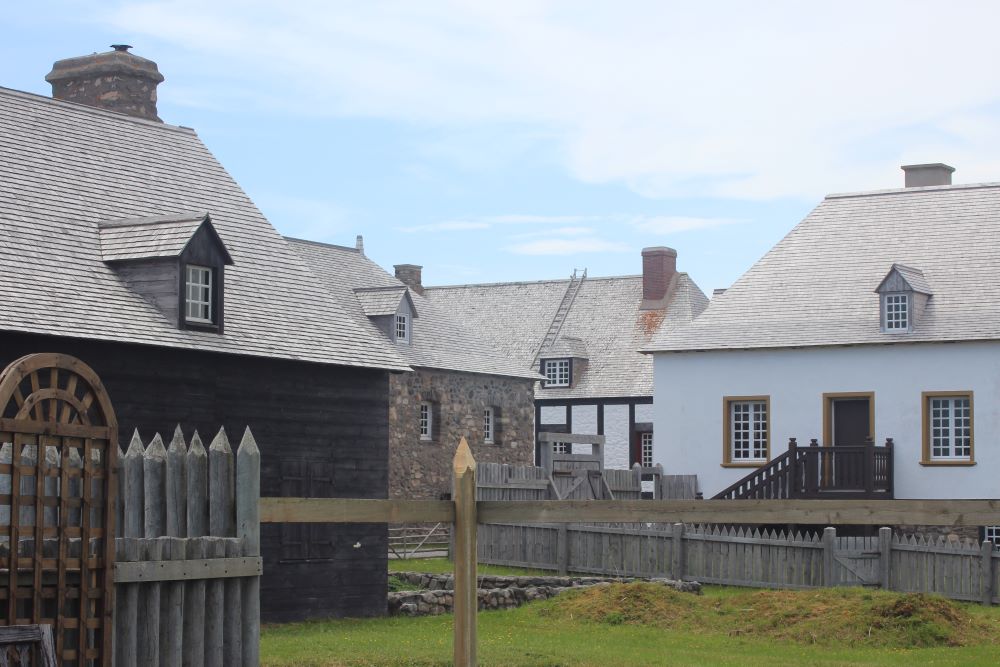 For your visit to the Fortress of Louisbourg
Have a look at my page on the history of the Fortress of Louisbourg and you'll read about what happened. I like to think of myself as an amateur historian so I had lots of fun with this page!
There are many attractions at the fortress. My attractions page lists many of them.  This information will definitely help you plan your visit.
Accommodations in the area and surrounding areas are listed here so check out this page if you plan to stay overnight or nearby. There is also a variety of restaurants to chose from in Louisbourg.

Believe it or not there are other things to do in Louisbourg as well. Check out the beaches, hiking trails and the first lighthouse in Canada.
My Fortress location page will be a big help as well.  There are several options to get there and this page describes them.
---
---
Have you visited the Fortress?
Do you have a great story about it?

I would love it if you could share your story with us!
---
---
Please share this page with your friends.